ABOUT CHEF JOE SHIRLEY
---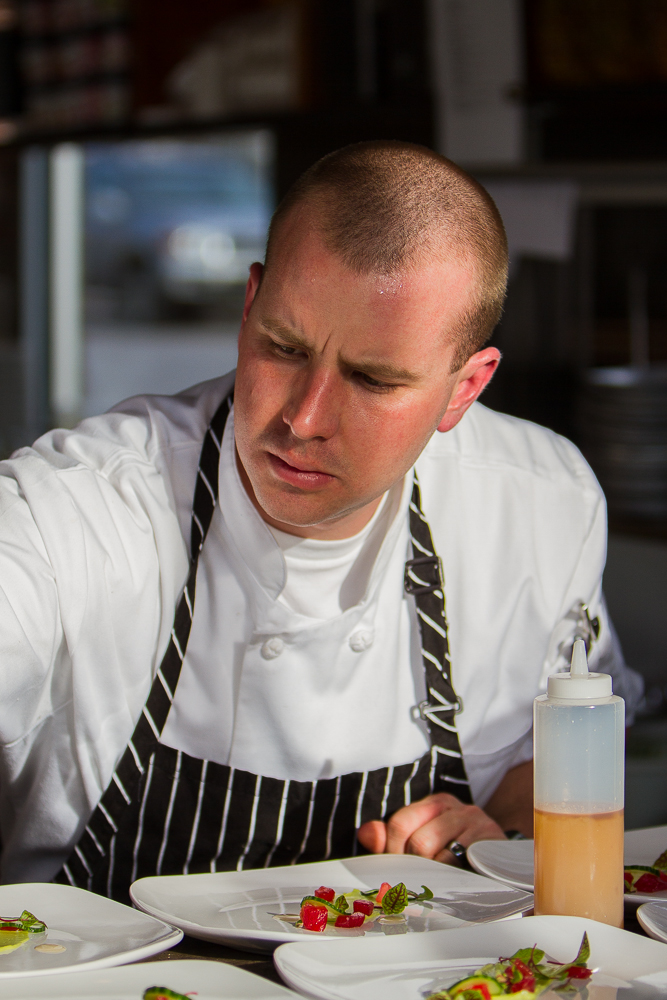 Chef Joe Shirley was born in Springfield, Missouri and quickly developed a passion for cooking and the service industry. He would often fantasize about being the maître d for his family dinners. He began cooking at the age of eight, spending time in the kitchen with the women of his family. It was here where he developed his deep roots with Southern American fare.
At the age of sixteen, Chef immersed himself into the restaurant world. After bussing tables for a short time, he began working as a line cook in a family-owned Italian restaurant. Soon after, Joe
landed a job at a Japanese steakhouse in Springfield. He began training to be a teppan yaki chef. After years of grueling and emotional training he found himself as a regular chef and traveling between Springfield and Branson. He knew, however, that there was more to cooking than tricks and flipping shrimp.
In 2000, Chef Joe moved to Kansas City to attend the culinary program at Johnson County Community College. He quickly landed a job as a kitchen manager at a local Thai restaurant. Joe knew that it was time to move away from his comfort zone of Asian cuisine. In 2001 he found himself working at the hottest place in Kansas City, Grand St. Café. Under chefs Michael Peterson and Marc Valiani Joe would begin to perfect his craft.
In 2004, it was time to dive back into the realm of the Japanese. Chef Joe would quickly become the head sushi chef at Kona Grill on the Country Club Plaza working with the opening team. After a promotion to executive chef, Joe needed to begin making "his" food. His tattered notebook of recipes and sketches was overflowing with ideas. Chef was able to experiment with new ideas while running Re:verse, research and development for Houlihan's, and Café Verona/ Ophelia's.
In 2009, Chef Joe would accept an executive chef position at a prominent Kansas City bank. It was here that he would really begin to grow more than he would be able to at a restaurant. Here, he would practice and master many pastry and modern cooking techniques.
With "banker's hours" becoming the norm, Chef Joe decided once again to push himself. In 2013, überdine was founded. With the idea of bringing a multi-course artistic experience to Kansas City like he and his wife had experienced in other cities, Joe began to produce "pop-up" events. He continues juggling a company, a full time chef job, and a family currently.
---